Average Speed
Average speed of an object is defined as the total distance travelled by the object divided by the total time take.
Average Velocity
Average velocity of an object is define as the change in position or displacement(∆x) divided by the time interval(∆t) in which the displacement occur.
Let a body is moving along the path PR. At time t₁, let the body is at P and its position with respect to origin O is given by vector x₁ and at time t₂, the body is at position x₂.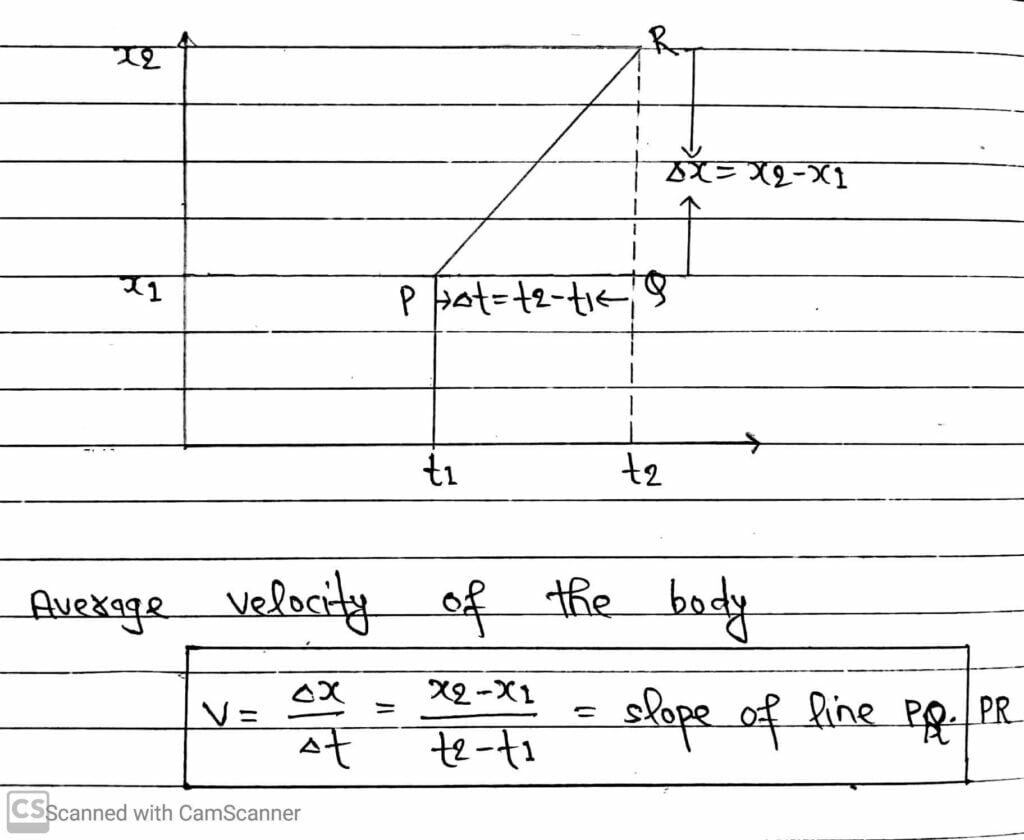 NCERT Class 11 Physics Book PDF Free Download
Also Read
SL Arora Class 11 Physics Book PDF Free Download
All In One Arihant Class 11 Physics Book PDF Free Download
Must Read
NCERT Class 11 Physics Notes Chapter-1(Physical World) PDF Free Download
NCERT Class 11 Physics Notes Chapter-2(Units and Measurement) PDF Free Download
NCERT Class 11 Physics Notes Chapter-3(Motion In A Straight Line) PDF Free Download