CBSE Class 9 Mathematics Case Study Questions
In this post I have provided CBSE Class 9 Maths Case Study Based Questions With Solution. These questions are very important for those students who are preparing for their final class 9 maths exam.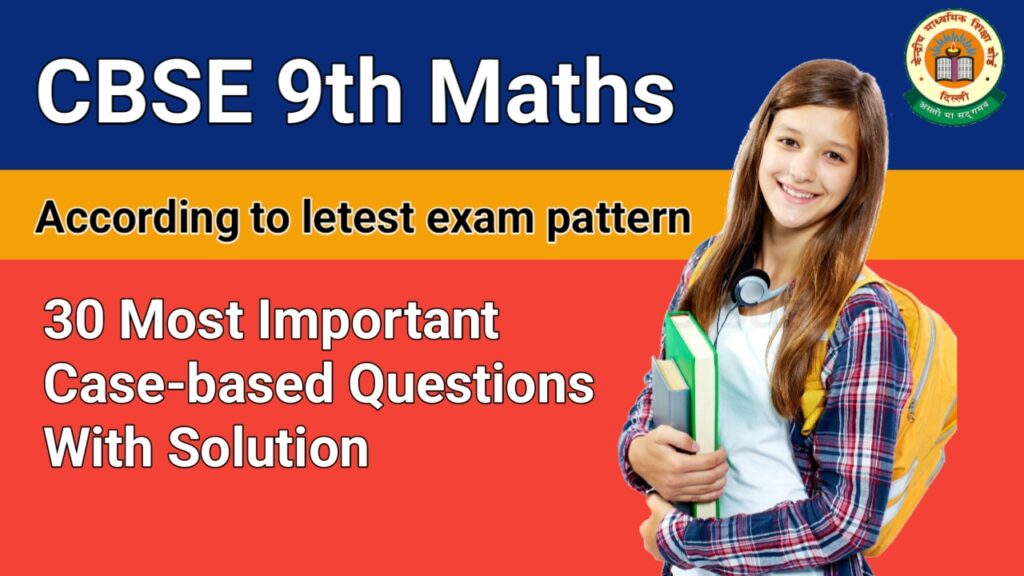 All these questions provided in this article are with solution which will help students for solving the problems. Dear students need to practice all these questions carefully with the help of given solutions.
As you know CBSE Class 9 Maths exam will have a set of cased study based questions in the form of MCQs. CBSE Class 9 Maths Question Bank given in this article can be very helpful in understanding the new format of questions for new session.
All Of You Can Also Read
Must Read
Case Studies In Class 9 Mathematics
The Central Board of Secondary Education (CBSE) has included case study based questions in the Class 9 Mathematics paper in current session. According to new pattern CBSE Class 9 Mathematics students will have to solve case based questions. This is a departure from the usual theoretical conceptual questions that are asked in Class 9 Maths exam in this year.
Each question provided in this post has five sub-questions, each followed by four options and one correct answer. All CBSE Class 9th Maths Students can easily download these questions in PDF form with the help of given download Links and refer for exam preparation.
There is many more free study materials are available at Maths And Physics With Pandey Sir website. For many more books and free study material all of you can visit at this website.
Given Below Are CBSE Class 9th Maths Case Based Questions With Their Respective Download Links.
CBSE Class 9 Mathematics Case Study Questions