Holy Faith English Grammar and Composition For Class IX PDF
This post contains Holy Faith English Grammar and Composition Class 9 PDF Free Download. This is a very famous English grammar and composition book. This book contains all the study material which are required in English grammar for class 9th and 10th. Any student of class 9th or 10th can use this book for their final exam preparation. The content of this book is very unique. This book cover all the grammar content according to latest CBSE syllabus for class 9th and 10th.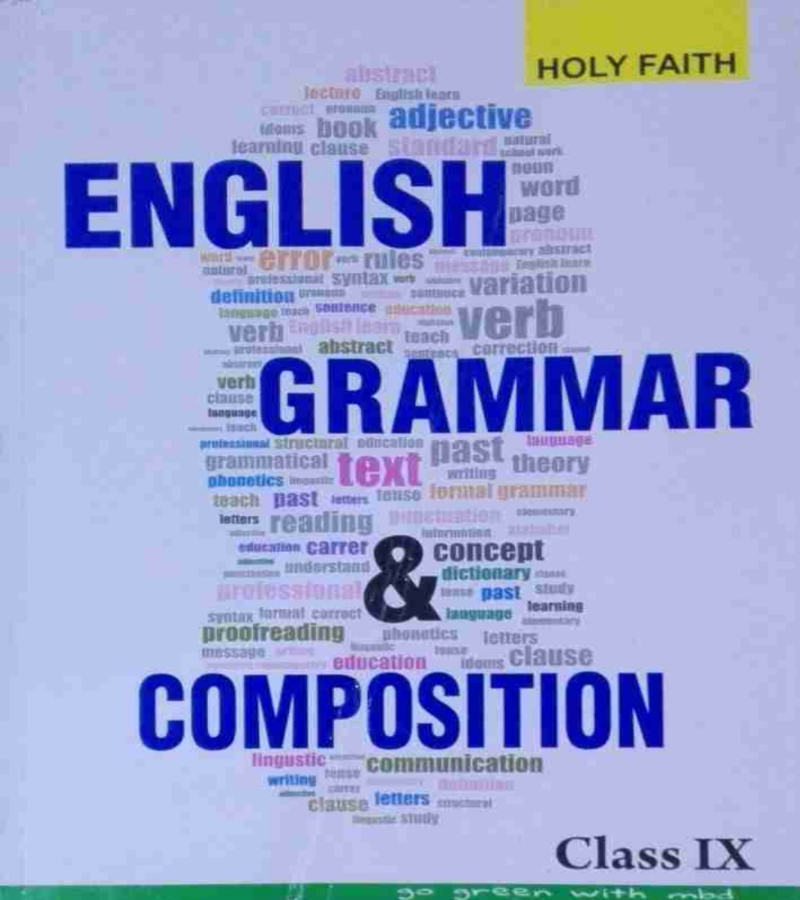 Holy Faith English Grammar and Composition PDF
Holy Faith English Grammar and Composition are one of the famous book among student and teachers. Most of teachers and student prefer this book for the preparation of board exams. This is one and only one book for complete English subject as well as theory and grammars.
PREFACE For Holy Faith English Grammar and Composition
In the revised curriculum for English Language and Literature Classes IX & X emphasis has been shifted from teaching to learning. Now the main
focus is on equipping the learner with essential language skills and the confidence to use them effectively in real-life situations.
By the time, students reach the ninth or tenth year of their schooling, most of them know how to form isolated sentences involving basic sentence patterns. However, many of them have problems using these structures in a coordinated manner. For example, they know how to construct a sentence using the Present Perfect, but do't know how exactly this Tense is used in speaking and writing. Traditional books on grammar adopt what can be called the deductive method. Students are given long lists of rules which they are expected to apply to isolated examples. But now in the new curriculum, emphasis has been shifted from learning to application, from the deduction of rules to the practical application of these rules in real-life situations and contextual passages.
However, in the process of effective learning, we can never divorce deduction from integration, just as in the teaching of the English alphabet, we can't
divorce A from 'Apple'. The two have to go side by side. Sometimes, induction precedes deduction and sometimes it is the other way.
Keeping this fact in view, we have integrated in this book the deductive and inductive methods of teaching English. The book has been divided into four parts. Part I deals with some basic structures and rules with which the students are already familiar. Part II of the book has been very carefully designed to test what the students have learnt of English Grammar and also to give them a clear idea of the type of questions set in the final examination. Part Ill and Part IV deal with Comprehension and Composition according to the new-style. A large number of examples have been solved, but ample material has also been given for the practice of the students.
It is hoped that the book will find favour with the teachers and students by virtue of its unique style.
For many more books and free study materials you can visit at Maths And Physics With Pandey Sir website.
Now, You Need To Contribute Just Only ₹ 49 For The Downloading And Access Of This Book. We Need Your Contribution For Providing Such A Good Books and Study Materials On This Website.
All Of You Can Pay ₹ 49 By Following Method and Confirm By SMS Or WhatsApp On 91-9229966717 With Your Name and Email ID.
1. Google Pay On 9229966717
2. BHIM UPI(manoj198702@Paytm)
3. Paytm On 9229966717
You Can Also Scan Given QR Code For Donation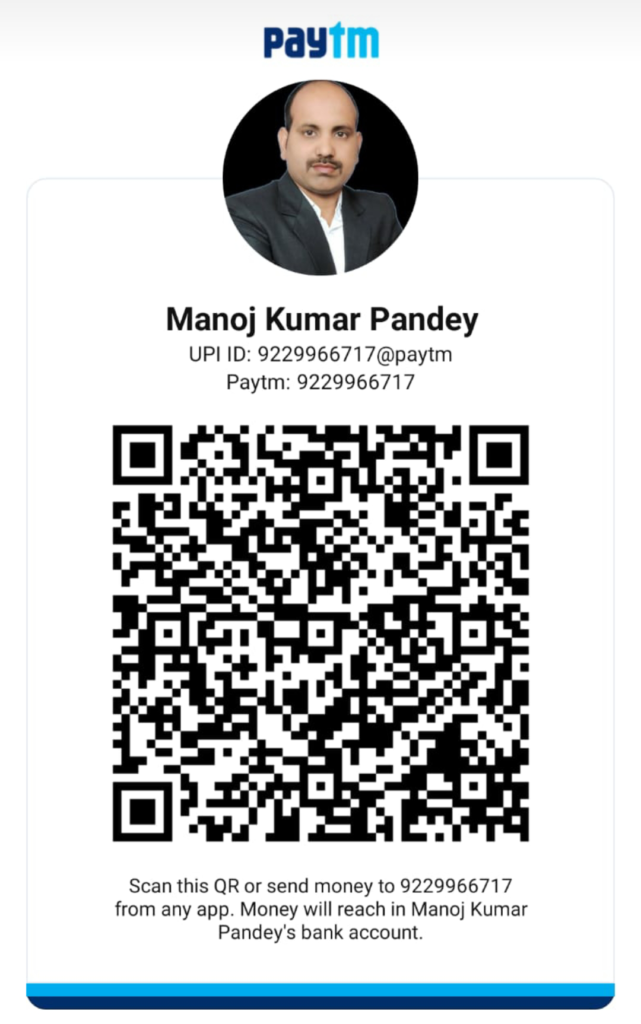 Given Below Are Holy Faith English Grammar and Composition Class IX PDFs With Their Respective Download Links Containing Study Materials.
| | |
| --- | --- |
| Holy Faith English Grammar and Composition Topics Name | Download Links |
| Contents | PDF Download |
| Part-I BASICS OF ENGLISH GRAMMAR | Complete PDF Download |
| 1. Kinds of Sentence and their Transformation | |
| 2. The Subject and the Predicate | |
| 3. Parts of Speech | |
| 4. The Noun : Kinds of Noun | |
| 5. The Noun : Gender | |
| 6. The Noun : Number | |
| 7. The Noun : Case | |
| 8. The Adjective | |
| 9. Comparison of Adjectives | |
| 10. Determiners | |
| 11. The Pronoun | |
| 12. The Verb | |
| 13. Tense | |
| 14. Tenses : Present and Past | |
| 15. Future Time Reference | |
| 16. Modal Auxiliaries | |
| 17. Non-finites | |
| 18. The Adverb | |
| 19. The Preposition | |
| 20. The Conjunction | |
| 21. Subject-Verb Concord | |
| 22. Active and Passive Voice | |
| 23. Direct and Indirect Speech | |
| 24. The Phrase and The Clause | |
| 25. Phrases | |
| 26. Clause | |
| 27. Finite and Non-finite Clauses | |
| 28. Nominalisation | |
| Part-II INTEGRATED GRAMMAR | Complete PDF Download |
| 1. Miscellaneous Examination-Styles Exercise | |
| 2. Contactual Exercises With Multiple Choice Questions | |
| 3. Contextual Exercises With Short Responses | |
| Part-III UNSEEN READING COMPOSITION | Complete PDF Download |
| 1. Unseen Passages- Type I | |
| 2. Unseen Passages- Type II | |
| 3. Unseen Passages- Type III | |
| 4. Unseen Passages- Type IV | |
| 5. Unseen Verse Passages- Type V | |
| Part-IV COMPOSITION WRITING | Complete PDF Download |
| 1. Letter Writing | |
| 2. E-mail Writing | |
| 3. Paragraph Writing | |
| 4. Article/Speech/Debate Writing | |
| 5. Diary Writing | |
| 6. Story Writing | |
| 7. Dialogue Writing | |
| 8. Notice Writing | |
| 9. Composition Tasks For Practice | |
| | |
| | |
Holy Faith English Grammar and Composition Class 9 PDF Free Download
All Of You Can Also Read
Must Read