If an object moves along a straight line with a constant acceleration a. Let u be the initial velocity at t = 0 and v be the final velocity of the object after time t.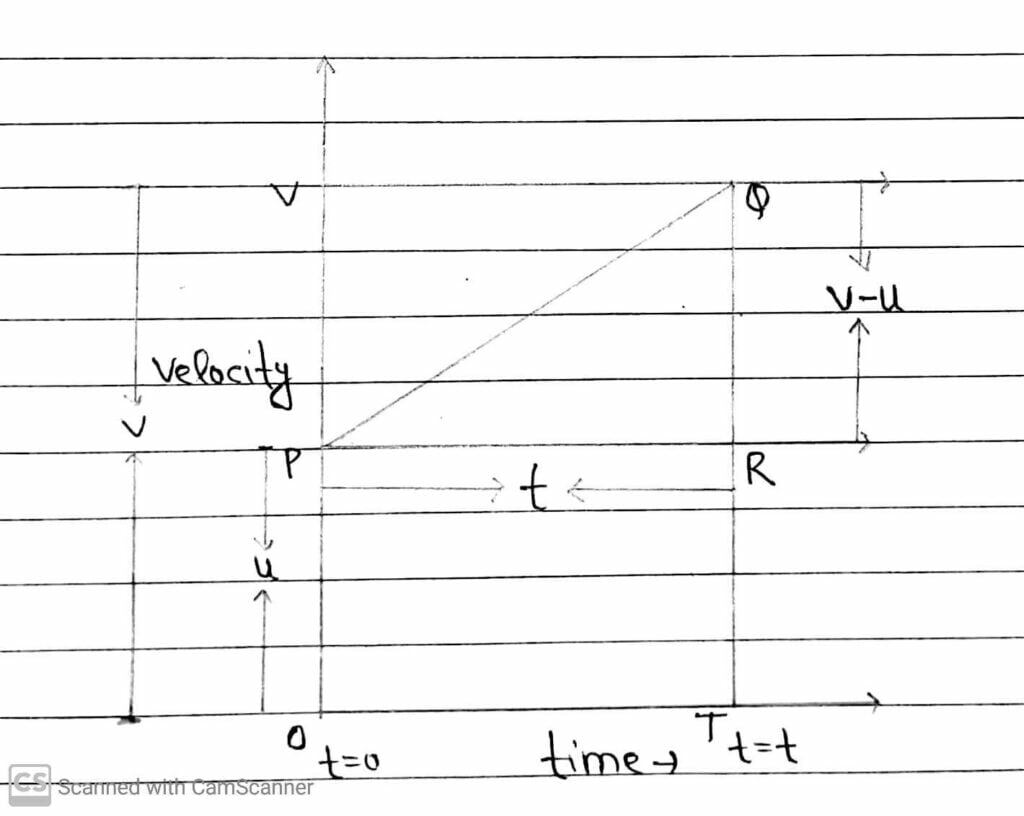 (I) Velocity-Time Relation
The slope of velocity-time graph, gives the acceleration of the object.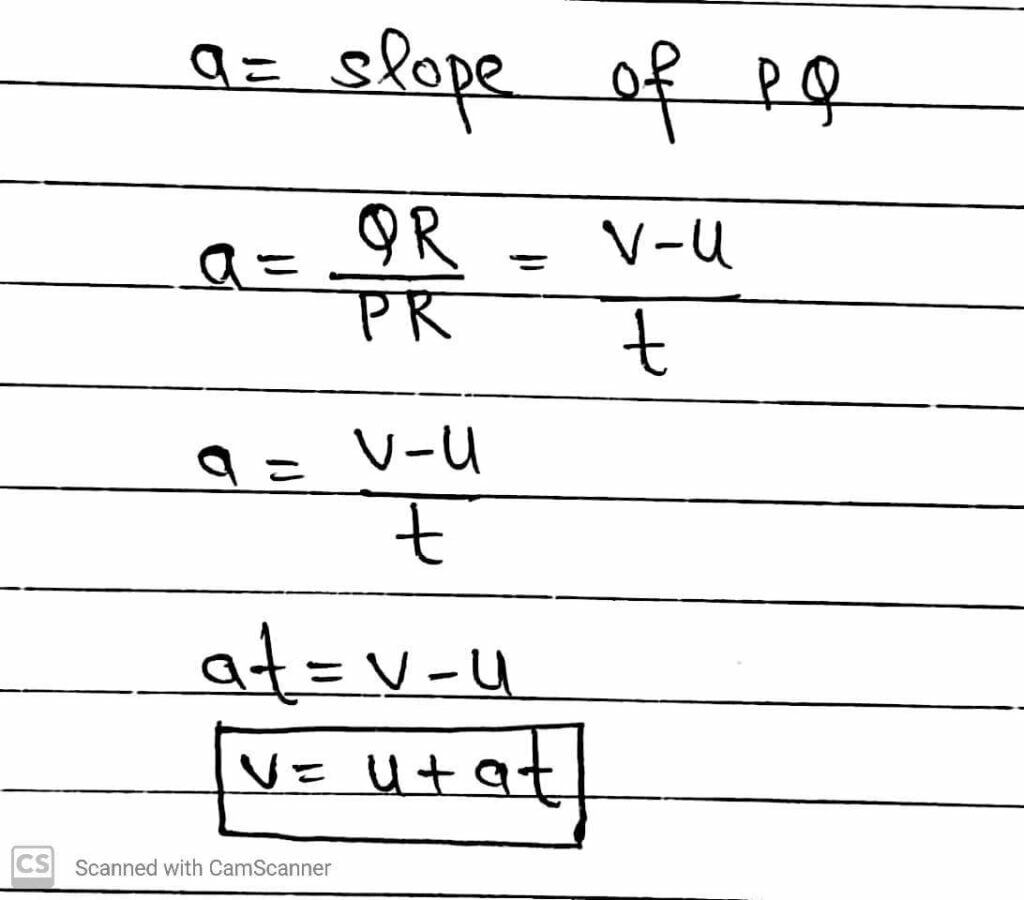 (II) Position-Time Relation
The area under the velocity-time graph gives the displacement.
(III) Position-Velocity Relation
Again the displacement in time interval t is-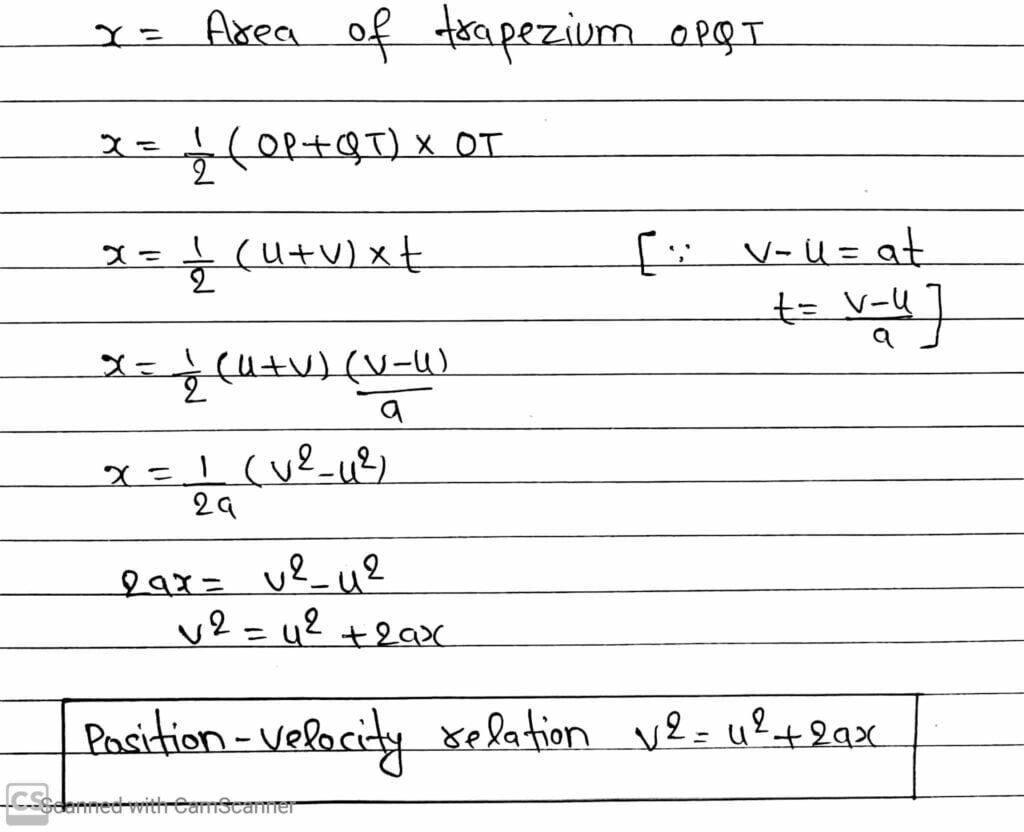 NCERT Class 11 Physics Book PDF Free Download
Also Read
SL Arora Class 11 Physics Book PDF Free Download
All In One Arihant Class 11 Physics Book PDF Free Download
Arihant All In One Chemistry Class 11 Book PDF Free Download
Must Read
NCERT Class 11 Physics Notes Chapter-1(Physical World) PDF Free Download
NCERT Class 11 Physics Notes Chapter-2(Units and Measurement) PDF Free Download
NCERT Class 11 Physics Notes Chapter-3(Motion In A Straight Line) PDF Free Download