NCERT Class 10 Maths Book Free PDF For Session 2023-24
NCERT Textbooks For Class 10 Maths is a primary book recommended by CBSE for board exam preparation. All the CBSE board student refer this book for board examination and also competitive examination which are on the basis of class 10 syllabus.
NCERT always try to gives a feel of maths which are on the basis of real life practical. So, NCERT always change their syllabus year wise. This year also NCERT published their new book for session 2023-24. This book is highly recommended by CBSE to their CBSE board students who are preparing for their board examination for session 2023-24.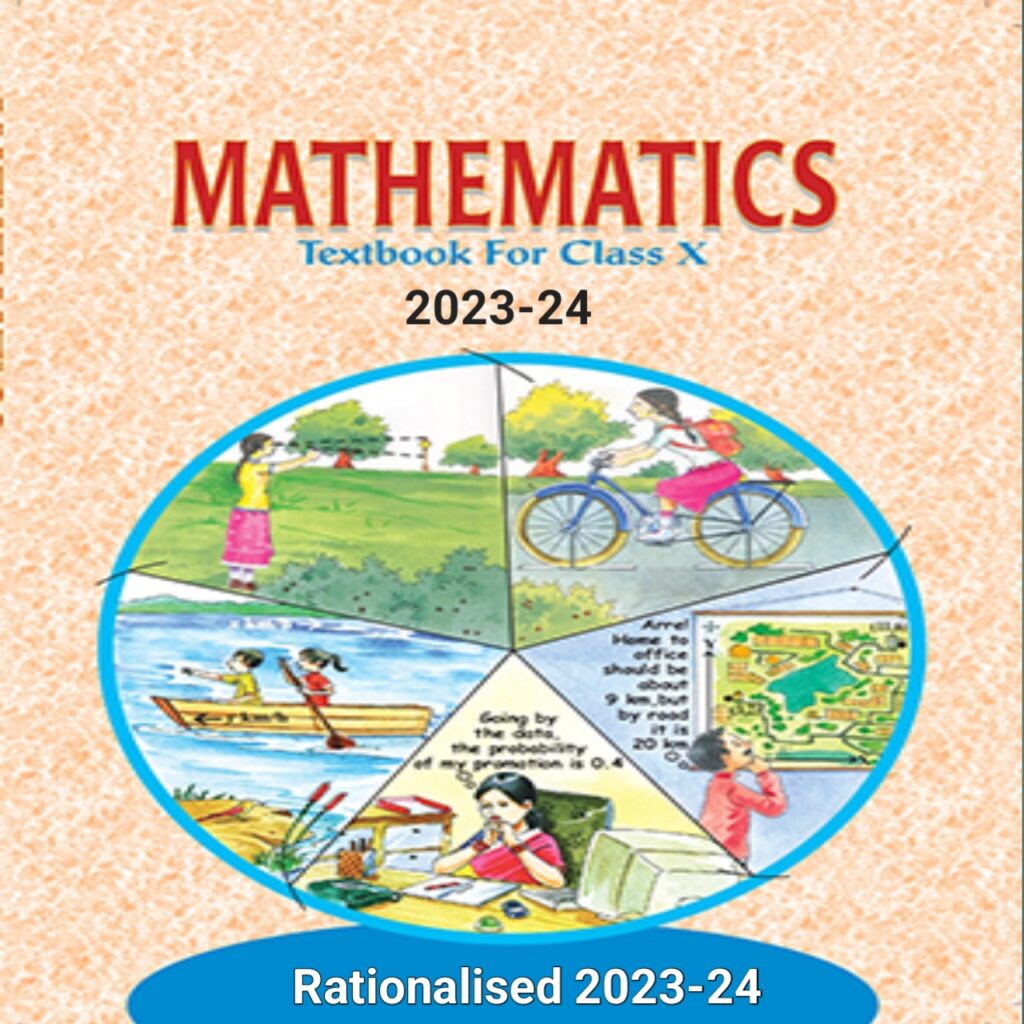 NCERT Class 10 Maths Books in PDF Download: 2023-24
NCERT Class 10 Maths is available in this post is free of cost. All the students can download this book which are provided with their respective download links. So, It help students to prepare well for board exams as well as competitive exams.
This book provides a wide range of illustrative problems and examples with solution as well. Hence, it is recommended to all students to choose to study with the help of this textbooks. It is available at Maths And Physics With Pandey Sir website to practise NCERT solutions, sample papers and previous year paper along with solution to helps the students.
When the students need a proper solution for the CBSE Class 10 Maths problems, they can search for NCERT Books Solution for Class 10 Maths at Maths And Physics With Pandey Sir website. This website provide a lot of books along with their solution and many more sample paper with previous year papers.
NCERT Maths For Class 10 Ebooks 2023-24
NCERT Class 10 Maths eBook 2023-24
FAQ (Frequently Asked Questions)
Will there be boards in 2023 24 for class 10?
Yes, CBSE board already provide a syllabus for the board exam 2023-24. So it is confirm there be board in 2023-24 for class 10.
Is board 2023 tough?
the board exam of class 10th and 12th 2023 already had been done. The papers comes in board exam are moderate. All of you can check the question paper for all the subjects which are asked in board exam 2023. For question paper you can visit at CBSE official website or maths and physics with pandey sir website.
How to get 90 percent in board exam 2023?
To get 90% in board exam 2023 you need work hard. You have to solve maths question regularly from NCERT books and you need covers all the topics and examples which are included in this book. You can also prefer other books like Arihant, RD Sharma, RS Agrawal etc for some extra questions.
Also Read
NCERT Class 10 Maths Book With Solution Links
Modern's ABC Plus Of Science Physics, Chemistry and Biology Book PDF Links