In this post I have provided NEET Biology Notes 2023 for class 11 and 12. Time Chapter-Wise Handbook Notes are very important for those student who are preparing for their NEET Biology Exam 2023.
All Aspirants can revise all the topics from class 11 and 12 Biology here after completing the preparation for final NEET examination 2023. With the help of this NEET Biology Handbook Notes, all candidates can assess their knowledge and also get insights into their own better preparation for NEET.
Dear students can access the complete set of these NEET Biology Notes for all the NEET sections – Biology here PDF free.
If you are looking for study material, NEET Biology Notes For 2023, then you can Download it from here. Here you can download NEET Biology PDF Free Study Material For 2023.
Also Read
Must Read
If you are preparing for NEET Biology Examination 2023, then you must have knowledge about NEET Biology Syllabus, NEET Biology Questions, NEET Biology Chapter Wise Weightage, NCERT Books for NEET Biology, NEET Biology Question Paper, NEET biology mcq chapter wise pdf free download and many more.
All of you also need to know about neet biology mock test, neet biology chapter wise questions pdf, neet biology chapter wise questions and answers pdf, neet biology MCQ chapter wise, best objective book for neet biology, best MCQ book for neet biology, neet biology question bank pdf and neet biology notes pdf free download.
If you have need best study material for NEET of Subjects Physics, Chemistry and Biology then you can visit at Maths And Physics With Pandey Sir website.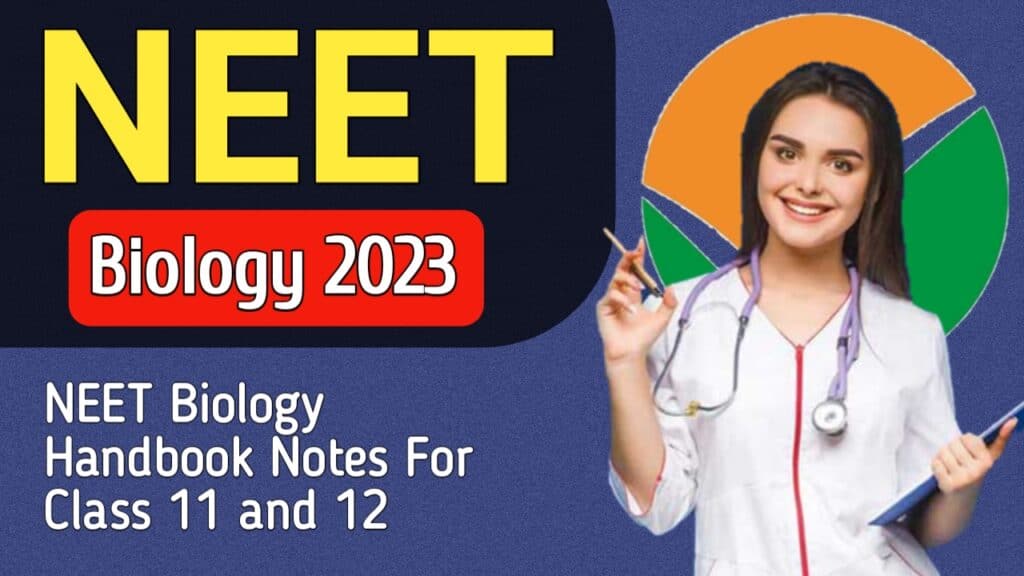 Given Below Are The NEET Biology Handbook Notes For Class 11 and 12 PDF With Their Respective Download Links Containing Study Materials.
NEET Biology Notes 2023 – Chapter-Wise Handbook Notes