Relative velocity is a measurement of velocity of an object with respect to other observer. It is defined as the time rate of change of relative position of one object with respect to another.
Case-I : When the two objects move with same velocity in the same direction.
Since, VA = VB ⇒VA-VB=0, then the two objects A and B stay at constant distance and graph is a parallel lines.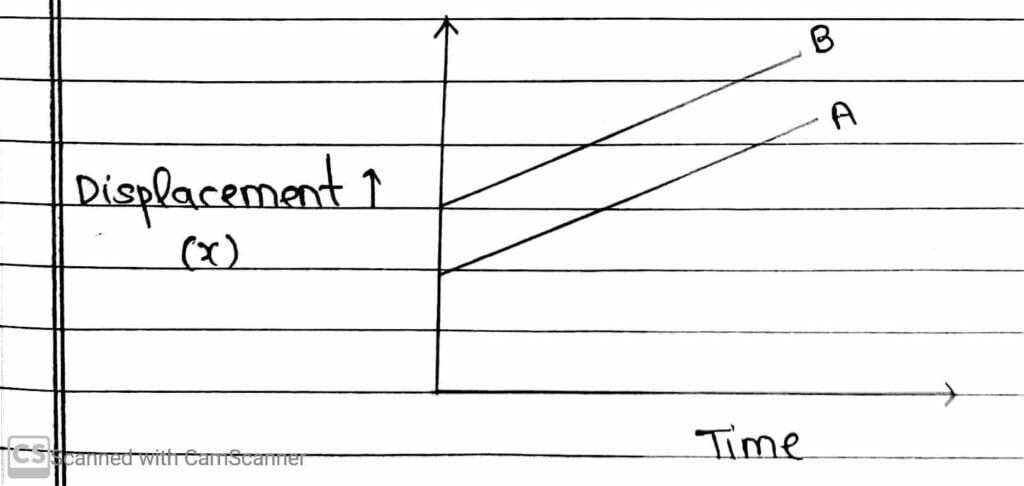 Case-II : When VA>VB, VB – VA is negative, then graph is steeper than the other and they meet at a common point.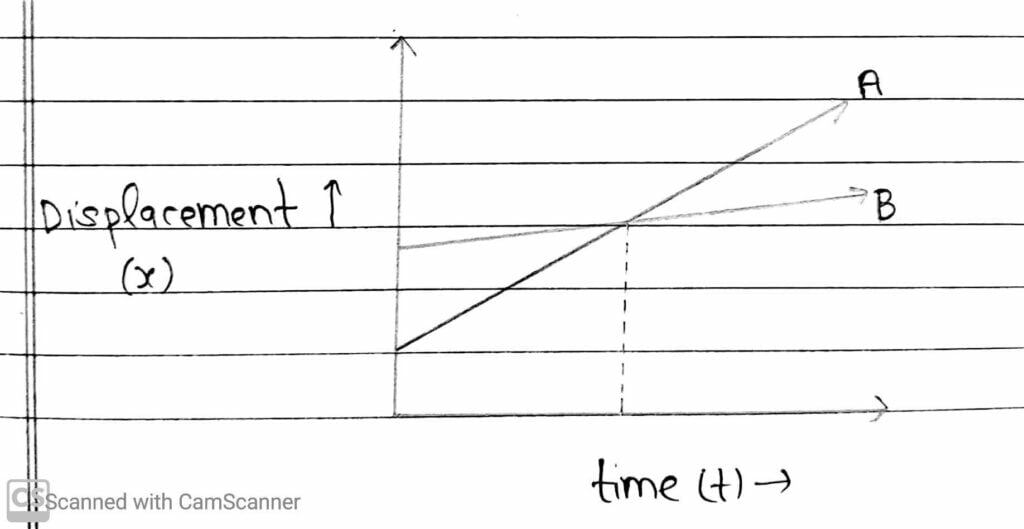 Case-III : When VA and VB are of opposite sign.
Case-IV : If both objects A and B move along parallel straight line in the opposite direction, then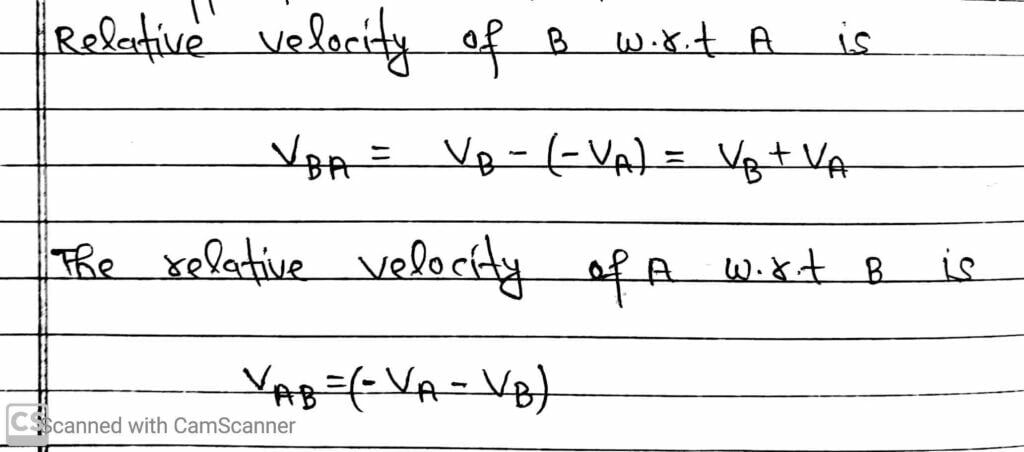 NCERT Class 11 Physics Book PDF Free Download
Also Read
SL Arora Class 11 Physics Book PDF Free Download
All In One Arihant Class 11 Physics Book PDF Free Download
Arihant All In One Chemistry Class 11 Book PDF Free Download
Must Read
NCERT Class 11 Physics Notes Chapter-1(Physical World) PDF Free Download
NCERT Class 11 Physics Notes Chapter-2(Units and Measurement) PDF Free Download
NCERT Class 11 Physics Notes Chapter-3(Motion In A Straight Line) PDF Free Download