A body is said to be in a uniform motion if it travels equal distance in equal intervals of time along a straight line.
A distance(x) Vs time(t) graph for uniform motion is a straight line.
The nature of position-time graph of an object in the following cases are-
(I) When Object Is Stationary
Let an object is at rest at a distance a from the origin.
As this distance will remain unchanged with the passes of time, the position-time graph are as-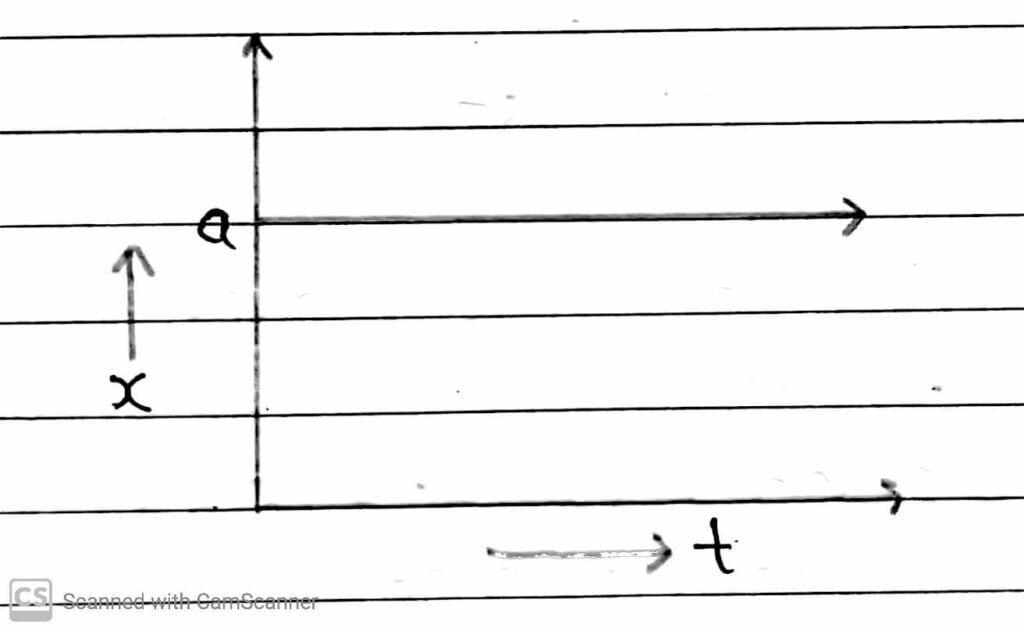 (II) When Object Is In Variable Motion
In a variable motion, the object will cover unequal distance in equal interval of time.
The below graph shows, when an object is in variable motion.
Non-Uniform Motion
A body is in non-uniform motion, if it travels equal displacement in unequal intervals of time.
During non-uniform motion, the speed of the body or its direction of motion or both change with time.
NCERT Class 11 Physics Book PDF Free Download
Also Read
SL Arora Class 11 Physics Book PDF Free Download
All In One Arihant Class 11 Physics Book PDF Free Download
Must Read
NCERT Class 11 Physics Notes Chapter-1(Physical World) PDF Free Download
NCERT Class 11 Physics Notes Chapter-2(Units and Measurement) PDF Free Download
NCERT Class 11 Physics Notes Chapter-3(Motion In A Straight Line) PDF Free Download