This law state that "Every body in this universe attracts each other with a force whose magnitude is directly proportional to the product of their masses and inversely proportional to the square of the distance between their centres. This force acts along the line joining the centres of two bodies.
Let two bodies of masses m and m with their centres mutually separated by a distance r. Let F be the force of gravitational attraction between two bodies.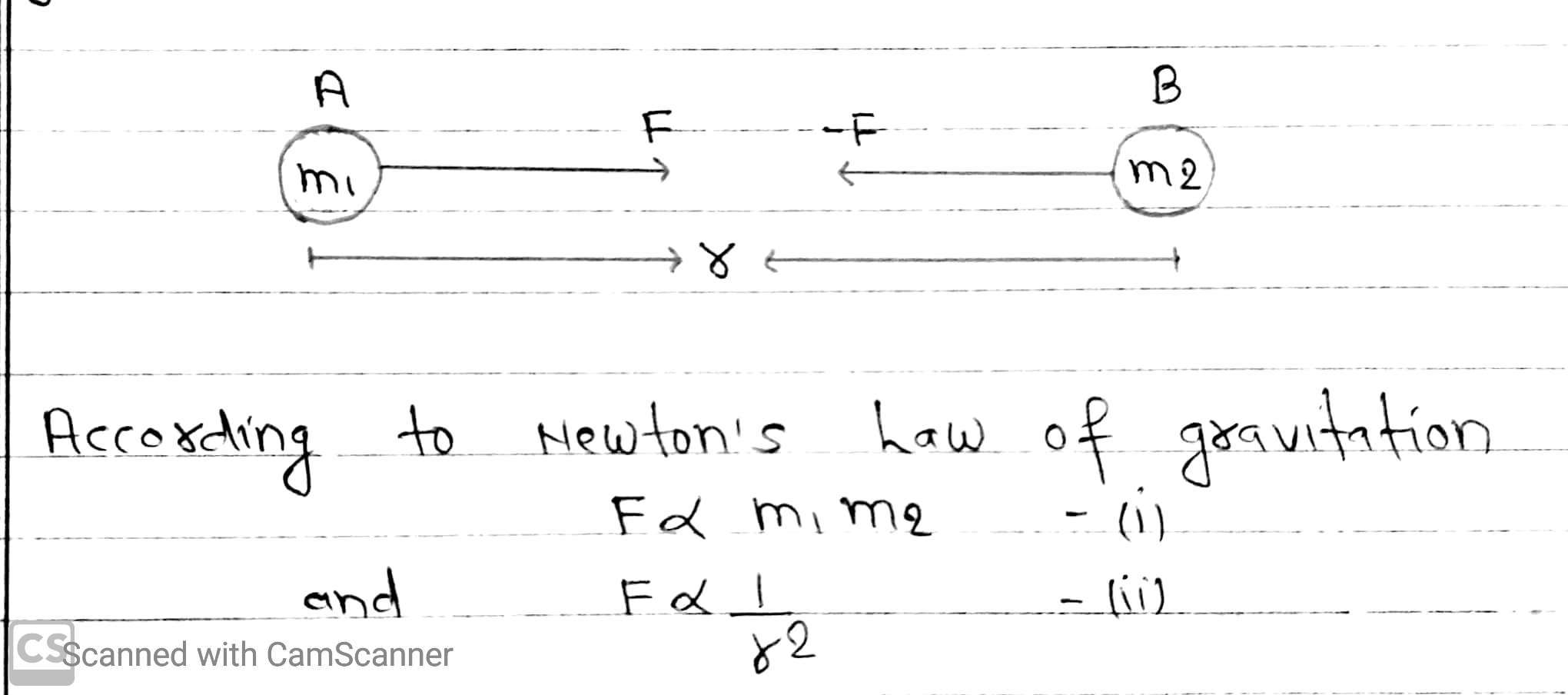 Where G is a constant of proportionality known as gravitational constant and also known as universal gravitational constant.
Dimensional Formula For G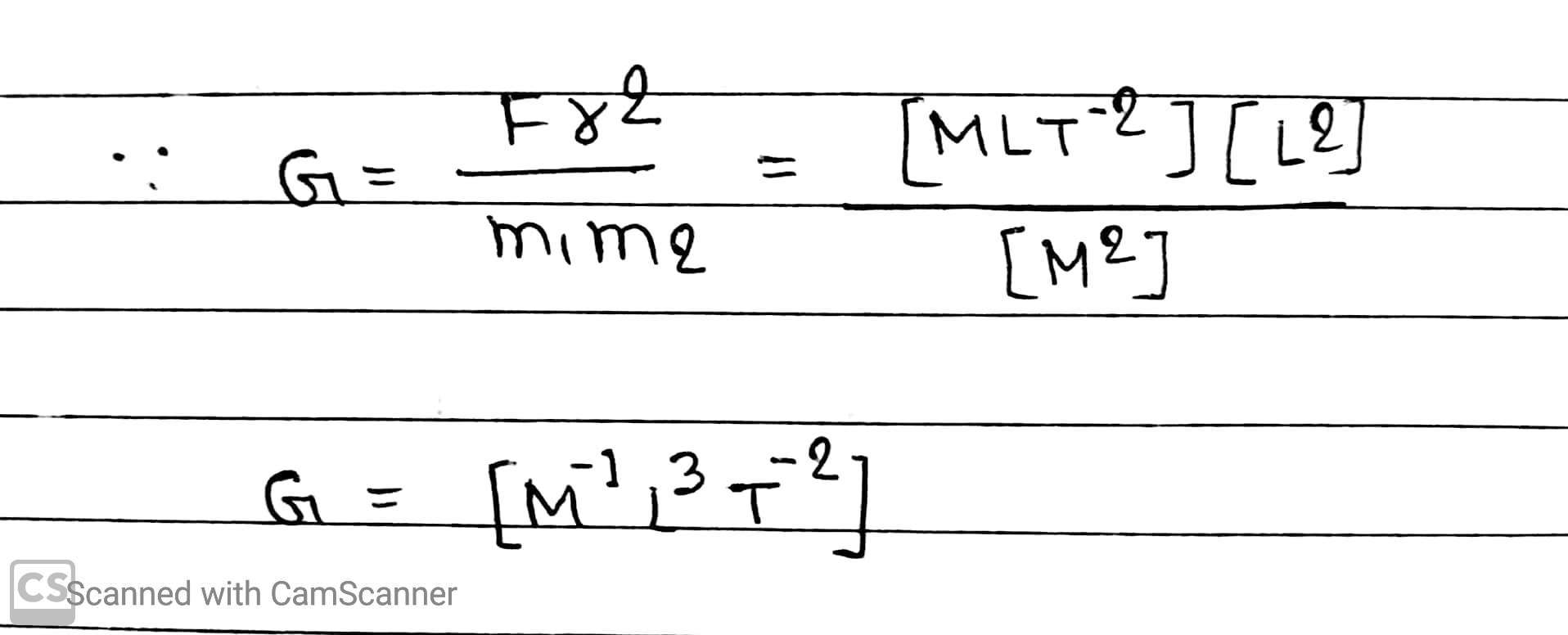 NCERT Class 11 Physics Book PDF Free Download
Also Read
SL Arora Class 11 Physics Book PDF Free Download
All In One Arihant Class 11 Physics Book PDF Free Download
NCERT Class 11 Physics Hand Written Notes Chapter-Wise