All of you can find here CBSE Class 10 Science 2023 Important Revision Notes Along With Important Diagram, Objective Important Questions with solutions and also Important NCERT Questions with details solutions.
These NCERT Science Class 10 Notes are prepared on the basis of latest CBSE Class 10th Syllabus 2022-23 by expert science teachers to help the students in their board exam preparation 2023. So, in this article I have provided CBSE Science for class 10 which can be download by students and can start preparation for coming board examination 2022-23.
Also Read
NCERT Class 10 Maths Book With Solution Links
Key Features Of This Article
Mind map with proper explanation
Objective Questions (MCQs) with details solutions
Related Diagram & Examples with solutions
Important NCERT questions with solution
Previous year questions with solution
Chapter wise Important key points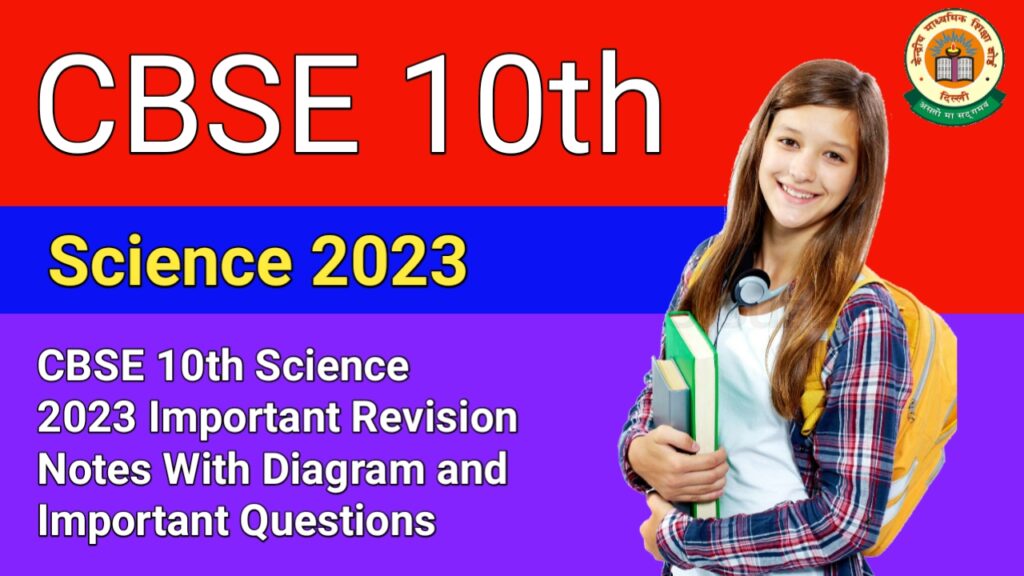 You can prepared your CBSE Class 10 Science board examination 2023 with the help of good study material and previous year question papers which are provided at Maths and Physics With Pandey Sir website you can visit at this website for good free study materials for all subjects.
Here, You Can Download and Access CBSE Class 10 Science Study Materials With Respective Download Links
https://mrmanojpandey.com
Modern's ABC Plus Of Science Physics, Chemistry and Biology Book PDF Links