In this article, we have provided Competency Based Questions With Answers for CBSE Class 10th English Board Exam 2023, which is very important for CBSE Board Class 10th students who are preparing for the board this year.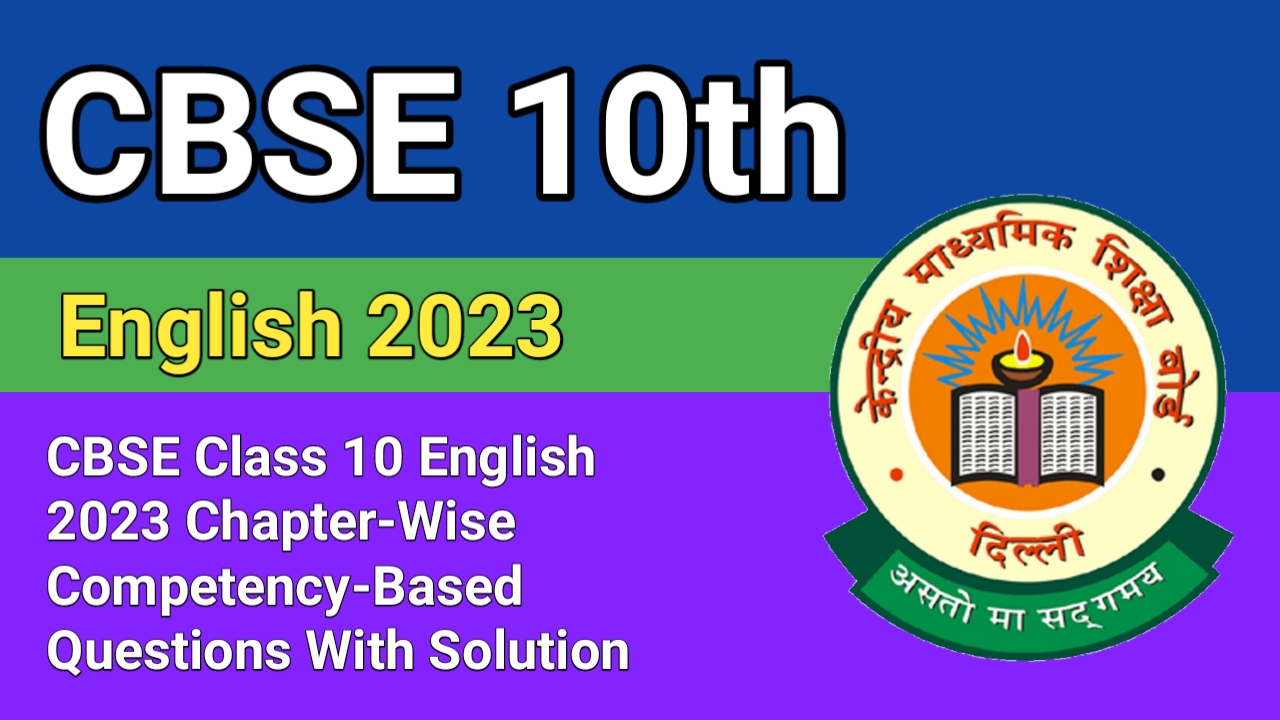 All these questions are with answers so that you can practice all these questions and answers well. All these questions are given chapter wise so that you can easily prepare chapter wise for CBSE Class 10 English Board Exam. All these questions are very important which may be asked in coming board exam 2023.
Whatever questions are given in these practice test papers are according to CBSE Class 10th English Syllabus 2022-23, which includes some questions which have been asked in previous board exams, so all these questions are very important for all of you. You can download and practice by clicking on the link given below.
Also Read
Modern's ABC Plus Of Science Physics, Chemistry and Biology Book PDF Links
These competency-based practice question with answers are most recommended by CBSE experts for comprehensive chapter-wise practice to get full marks in CBSE Class 10 English board exam 2023.
Here, you can also get best study materials for Board Exams for all subjects along with practice sample question papers and previous year question papers with solution. Please visit at Maths And Physics With Pandey Sir website for study materials.
With the help of given below download links you can find chapter-wise self practice question papers and solutions in PDF form. These PDFs are absolutely free to download to all students.
CBSE Class 10 English 2023
NCERT Class 10 Maths Book With Solution Links