Important Questions for CBSE Class 10 Maths 2024
In this article, we have compiled the most important CBSE Class 10 Maths chapter wise questions and answer. All these questions are very important for board examination.
Important Questions for CBSE Class 10 Maths 2024
All these important questions has been prepared by the subject experts focusing on the latest syllabus and present in such a manner that it is very important for any board examination.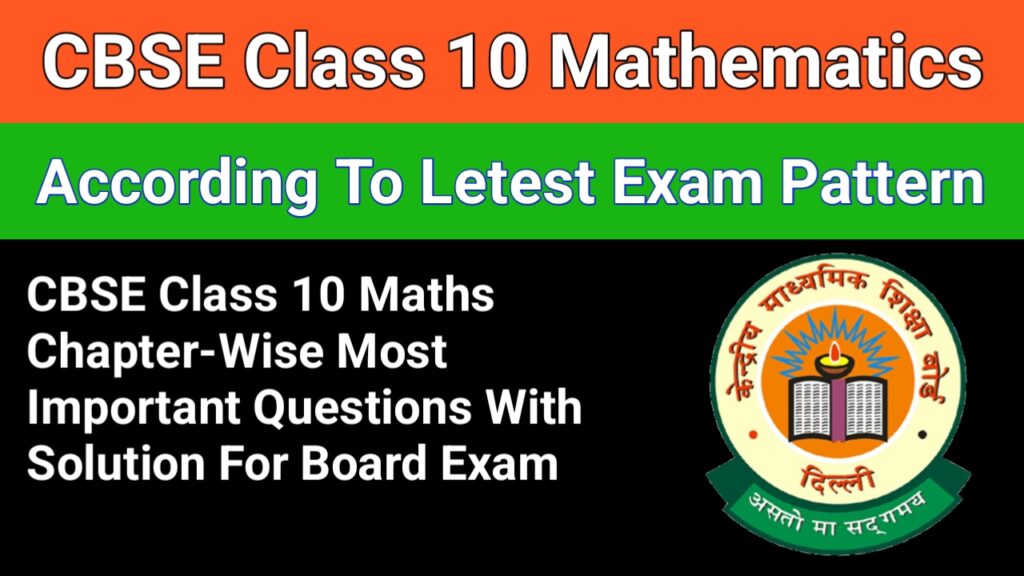 Maths Questions for Class 10 Board Exam 2024
As you know CBSE Class 10 Mathematics syllabus consists of a theory written paper of 80 marks and internal assessment of 20 marks. Also There are total seven units in the syllabus wherein each unit consists of several other sub-topics.
There are total 15 chapter in CBSE class 10 maths according to NCERT syllabus. All these chapters are very important regarding board examination. Some chapters have more weitage and some chapter have less, but all the chapters are important.
If you are preparing for your board examination then these chapter wise questions given in this article are very important for you. You need to focus all these questions and practice many times.
For CBSE, ISC, ICSE and UP Board Best Study Materials and many more books visit at Maths And Physics With Pandey Sir website.
Given below are CBSE class 10 maths most important chapter wise questions and answers with their respective download links containing study materials.
CBSE Class 10 Maths 2024 Chapter-Wise Most Important Questions With Solution
NCERT Class 10 Maths Book With Solution Links
Modern's ABC Plus Of Science Physics, Chemistry and Biology Book PDF Links