Let a body of mass m lying at position A at a height h above the ground. As the body falls, its Kinetic Energy increases at the expense of potential energy.
At Point A
The body is at rest
At Point B
Let the body falls freely through height x and reaches the point B with velocity v, then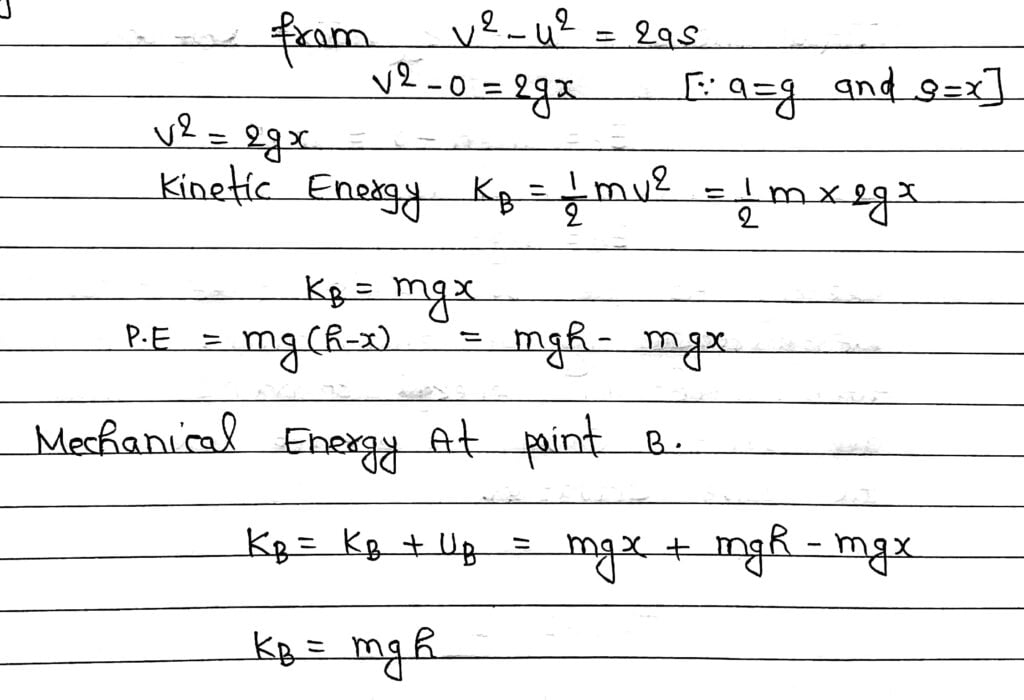 At Point C
Let the body finally at point C on the ground with velocity v', then considering Motion from A to C.
Clearly, As the body falls, Its Potential Energy decreases and Kinetic Energy increases by an equal amount. However the total Mechanical Energy remains constant at all points.
Given below are the graph represent the above situation.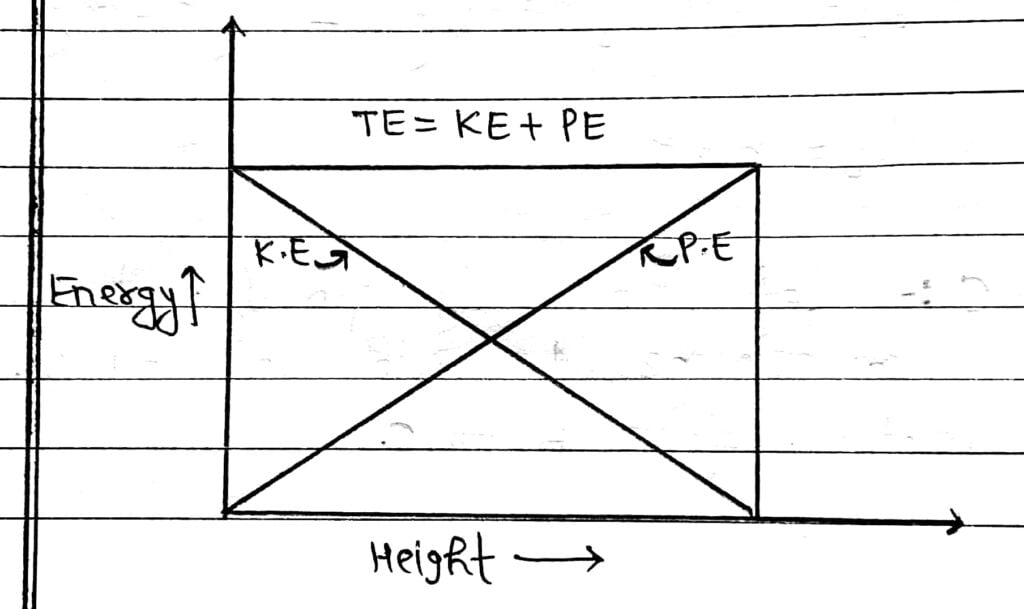 NCERT Class 11 Physics Book PDF Free Download
Also Read
SL Arora Class 11 Physics Book PDF Free Download
All In One Arihant Class 11 Physics Book PDF Free Download
Arihant All In One Chemistry Class 11 Book PDF Free Download
NCERT Class 11 Physics Hand Written Notes Chapter-Wise
Chapter-1 (Physical World) PDF Free Download
Chapter-2 (Units and Measurement) PDF Free Download
Chapter-3 (Motion In A Straight Line) PDF Free Download
Chapter-4 (Motion In A Plane) PDF Free Download
Chapter-5 (Laws Of Motion) PDF Free Download