This post contains NTSE 10th Mathematics Practice Paper with proper explanation and solutions in PDF form. These daily practice problem with solution are very important for all NTSE students who are preparing for Class 10 Maths 2023.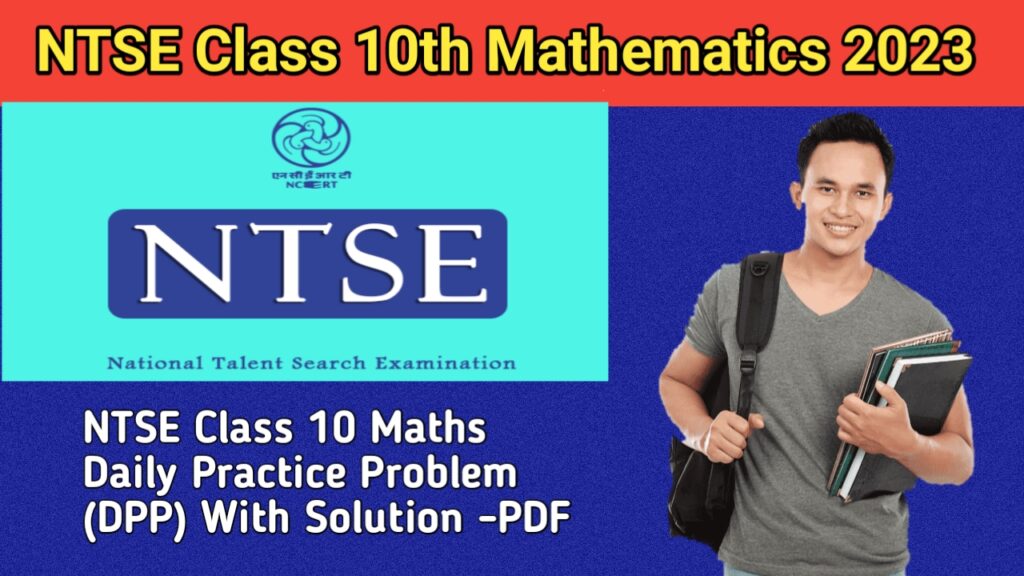 Class 10 Mathematics is an important subjects for NTSE students, because it is a conceptual and practical subject. So it is very important for NTSE student to practice more and more in mathematics for better preparation.
Also Read NTSE Best Study Materials
NTSE Class 10 Maths Daily Practice Problem (DPP) With Solution -PDF
So, NTSE class 10th mathematics student can practice in mathematics with the help of these daily practice problems to get highest score in their mathematics subject.
There are many subject also included in NTSE class 10th entrance test. This website provide subject wise best study materials and also daily practice problem questions with solutions for all subjects absolutely free in PDF form.
So, every NTSE student try to use these study materials which are absolutely free of cost for all students to clear their NTSE examination 2023.
Here, we have also provide previous year question papers with solution and explanation, Practice Papers With Solution, Daily Basis Question Papers With Solution and many more.
We have focus of this series is to give gradual and daily practice to NTSE students through selected important questions so they can understand the subject while the course progressing for NTSE exam preparation. This will help students to remain engage them in regular basis.
Given Below Are Required Study Materials With Their Respective Download Links.
https://mrmanojpandey.com