When the two colliding bodies stick together and move as a single body with a common velocity after the collision, then the collision is perfectly inelastic.
Let we consider perfectly inelastic collision between two bodies of masses m₁ and m₂. The body of mass m₂ happens to the initially at rest (u₂ = 0). After the collision, the two bodies move together with common velocity v.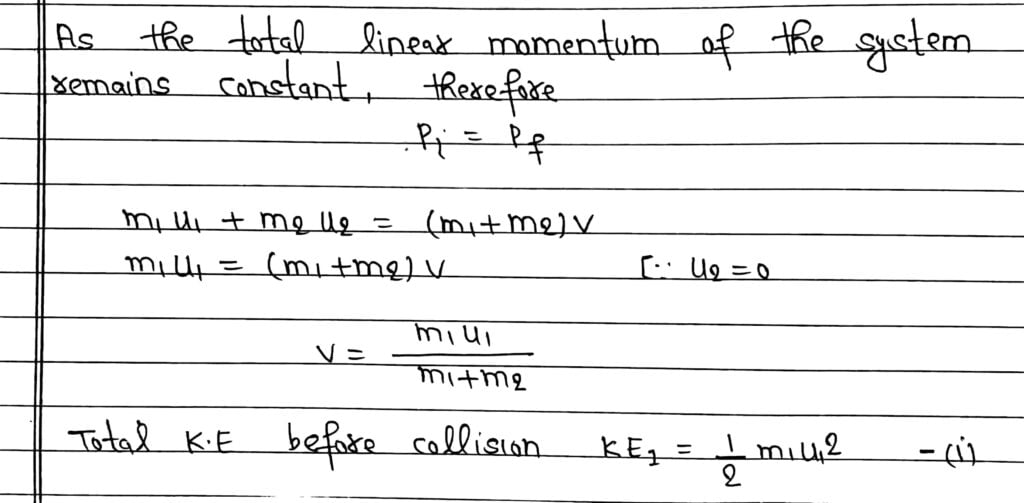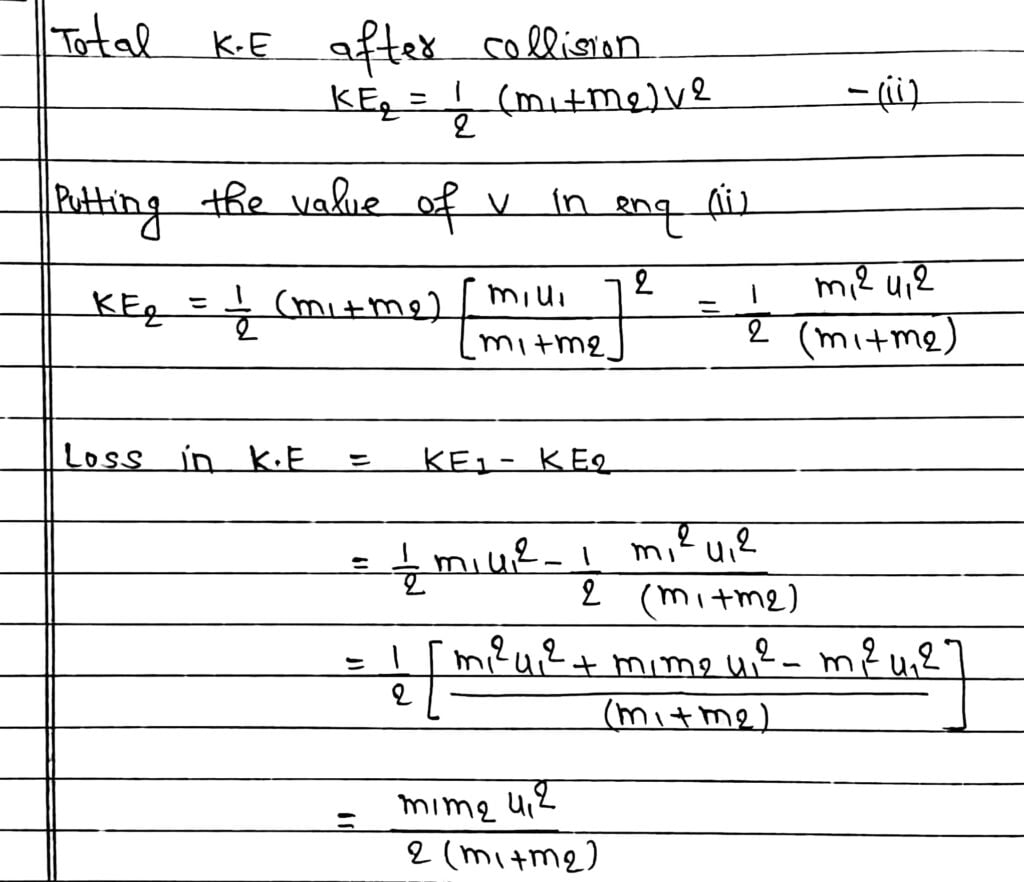 Therefore, Change in Kinetic Energy (∆K) is positive.
Thus, Kinetic Energy is lost mainly in the form of light, sound and heat.
Inelastic Collision In Two Dimension
When two bodies travelling initially along the same Straight Line collide involving some loss of kinetic energy and move after collision along different directions in a plane.
NCERT Class 11 Physics Book PDF Free Download
Also Read
SL Arora Class 11 Physics Book PDF Free Download
All In One Arihant Class 11 Physics Book PDF Free Download
Arihant All In One Chemistry Class 11 Book PDF Free Download
NCERT Class 11 Physics Hand Written Notes Chapter-Wise
Chapter-1 (Physical World) PDF Free Download
Chapter-2 (Units and Measurement) PDF Free Download
Chapter-3 (Motion In A Straight Line) PDF Free Download
Chapter-4 (Motion In A Plane) PDF Free Download
Chapter-5 (Laws Of Motion) PDF Free Download