Momentum of a body is the quantity of motion poses by the body.
It is defined to be the product of its mass m and velocity v. It is denoted by p.
SI unit of momentum is kgm/s. In CGS system gcm/s. It's dimensional formula is [MLT⁻¹].
Variation Of Momentum
Case-I: Let two objects each of mass m are moving with different velocities V₁ and V₂ with V₁>V₂, then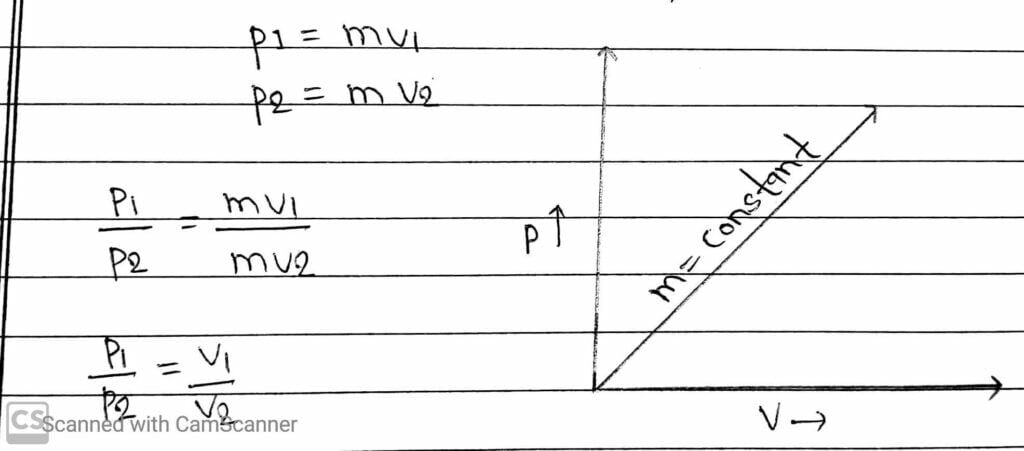 Thus, the momenta of bodies having equal masses are proportional to their velocities.
Case-II: Let two object of same velocity and different masses, then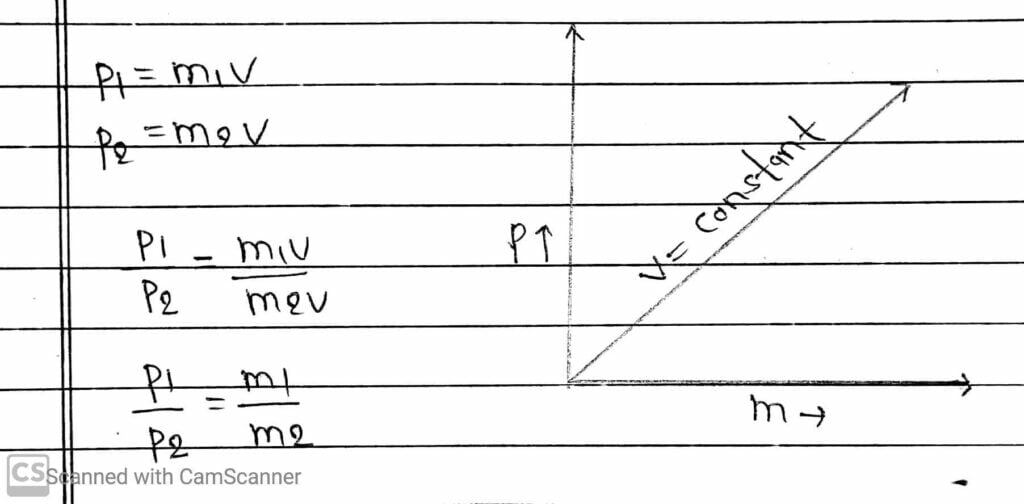 Thus, the momentum of bodies having equal velocities are proportional to their masses.
Case-III: Let two objects having equal linear momenta.
Thus, P₁ = P₂ = P
⇒ m₁v₁ = m₂v₂
Thus, the velocities of bodies having equal linear momenta are inversely proportional to their masses.
NCERT Class 11 Physics Book PDF Free Download
Also Read
SL Arora Class 11 Physics Book PDF Free Download
All In One Arihant Class 11 Physics Book PDF Free Download
Arihant All In One Chemistry Class 11 Book PDF Free Download
NCERT Class 11 Physics Hand Written Notes Chapter-Wise
Chapter-1 (Physical World) PDF Free Download
Chapter-2 (Units and Measurement) PDF Free Download
Chapter-3 (Motion In A Straight Line) PDF Free Download
Chapter-4 (Motion In A Plane) PDF Free Download