This post contains CBSE Class 11th Business Studies 2023-24 Chapter Wise Mind Map in PDF form. This mid map will help CBSE class 11 business studies students to memorize chapter wise key points in very short time. Every student can easily download it with help of given respective download links.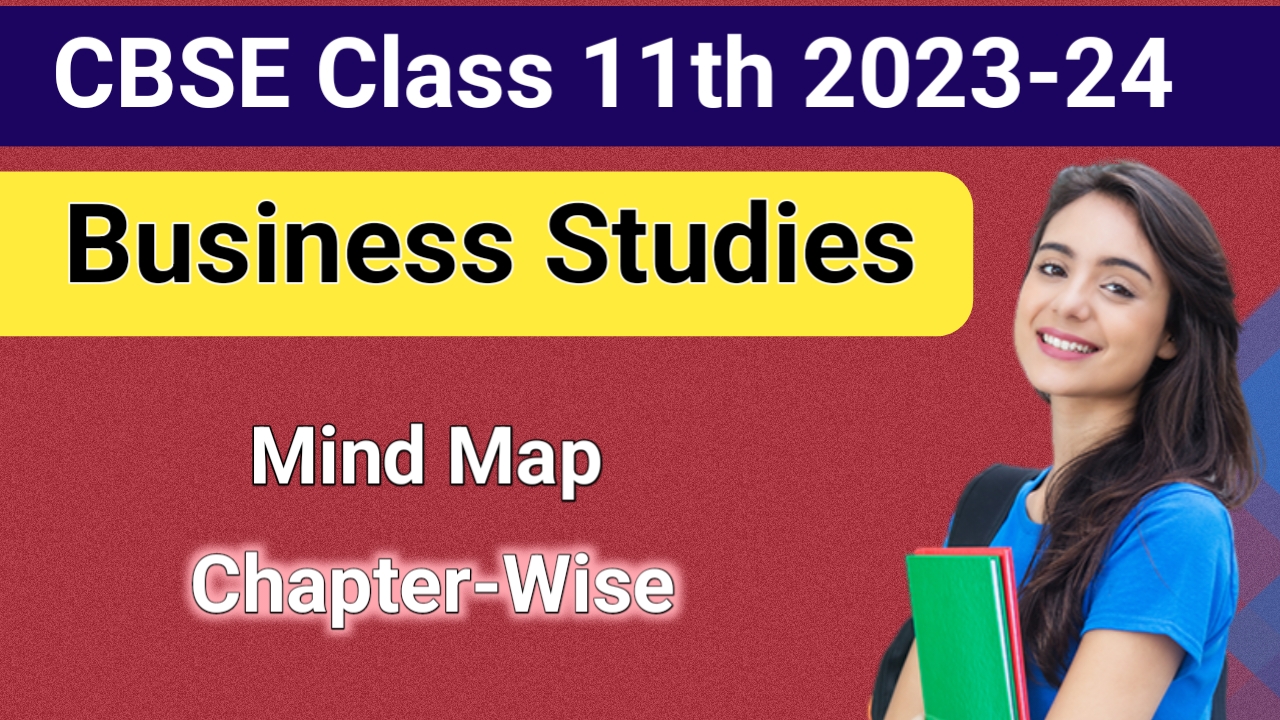 This post involved chapter-wise Mind Maps for CBSE Class 11 Business Studies studies. The NCERT Book for Class 11 Business Studies consists of total 11 Chapters, and here you can find PDF download links for all these chapters in a sequential order. All Students can easily access and download the mind maps from the provided link at the end.
A mind map, referred to as a concept map for business studies class 11, spray diagram, spider diagram and serves as a visual depiction of a collection of information in one article, thoughtfully organized to extract meaningful insights which can be understand easily.
With the help of this retaining textual information student of business studies can easily understand and learn, while they facilitating the establishment of connections among various topics and subtopics in business studies. This can turn simplifies the process of memory retention in any subject.
For best free study materials for all subjects visit at Maths And Physics With Pandey Sir website.
Given Below Are CBSE Class 11 Business Studies Mind Map PDF Free Download With Their Respective Download Links Containing Study Materials.
https://mrmanojpandey.com
Modern ABC Maths Part-1 PDF Download
Modern ABC Maths Part-2 PDF Download
Modern ABC Physics Part-1 PDF Download
Modern ABC Physics Part-2 PDF Download
Modern ABC Chemistry Part-1 PDF Download
Modern ABC Chemistry Part-2 PDF Download
Modern ABC Biology Part-1 PDF Download
Modern ABC Biology Part-2 PDF Download
NCERT Class 11 Physics Book PDF Free Download
Also Read
SL Arora Class 11 Physics Book PDF Free Download
All In One Arihant Class 11 Physics Book PDF Free Download
NCERT Class 11 Physics Hand Written Notes Chapter-Wise