New Delhi, Education Desk. CBSE board exams: An important announcement has come out regarding the CBSE board exam pattern. According to the latest information, the Central Board of Secondary Education (CBSE) has said that the examinations of class X and XII will be conducted only once in a year, as in previous years.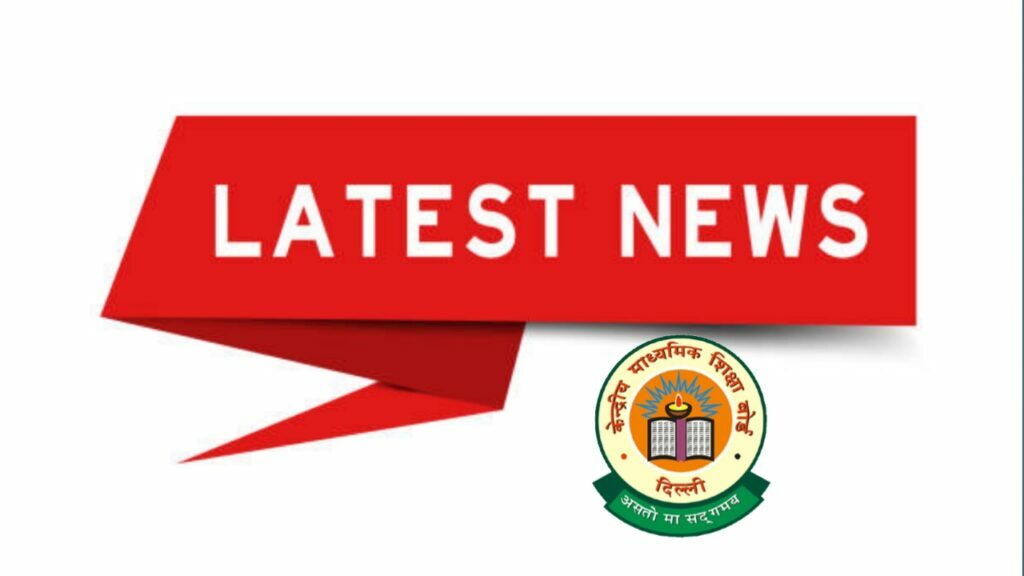 The board has decided that it will return to its old track. Under this, now the exam will be same as before in the year. This means that for those who are now entering class 10 and 12, the board exams will be conducted once at the end of the 2022-23 academic year.
Also Read: CBSE Letest Announcement and News
The CBSE board last year had decided to split the class 10th and 12th examinations for this year into two terms due to any situation arising due to the COVID-19 pandemic. In fact, the decision was taken after the board exams for the current 2020-21 academic year were canceled due to the second wave of the COVID-19 pandemic.
The students were assessed on the basis of their marks in the previous examinations, practical examinations and internal assessment.
But according to media reports, the board has decided to go back to the old pattern. According to this, now exams will be conducted once in a year in February-March like previous years. Although earlier there was speculation that the board may continue the two-term examinations in future as well, as this step was recommended in the National Education Policy (NEP 2020).
Under this, the examinations of the first term should already be held. While the second term exams will start from the last week of this month i.e. April 26, 2022.
CBSE term 2 exams 2022 will be held on the 50 per cent of the reduced syllabus as prescribed earlier. The CBSE term 2 board exam papers will have both objective and subjective questions – case-based, situation-based, open-ended short answer and long answer type questions. The term 2 exams will be held for a duration of two hours in this session.
CBSE has also shared the guidelines for term 2 exams to schools. Like term 1, students are required to wear masks, follow social distancing, and other COVID protocols as mentioned on the admit card for Board Exam 2022. CBSE had also banned certain items for the students. The banned items in the exam centre includes mobile phones, electronic devices, headphones, and any other electronic gadgets.